MikroTik OmniTIK UPA-5HnD

The perfect outdoor access point with dual-polarized omni antennas and PoE output

MikroTik Products
MikroTik Wireless Systems
MikroTik OmniTIK UPA-5HnD
7.5dBi Integrated AP, 5Ghz Dual chain, 5xEthernet ports with PoE output
#OMNITIKUPA-5HND
Our Price: $119.00
Click here to jump to more pricing!
Overview:
OmniTIK is a weatherproof outdoor AP with dual-polarized omni antennas - the perfect companion for our SXT, or for any other 5GHz 802.11a/n standard device.
Weatherproof, durable and ready to use. It has five 10/100 Ethernet ports, PoE support and a built-in 400mW 802.11a/n wireless radio. It supports Nv2 TDMA technology with up to 200Mbit aggregate throughput.
LED signal indicators on it's back are fully customisable, show Ethernet activity or wireless signal - or any other information from RouterOS. The USB port gives the ability to connect a 3G modem or a storage drive.
The OmniTIK UPA also features power output on it's ethernet ports. Ports 2-5 can power other PoE capable devices (like SXT-5HPnD) with the same voltage as applied to the unit. Less power adapters to worry about!
Specifications:
| | |
| --- | --- |
| Rear Hold View | Bottom View |
OmniTIK UPA-5HnD Specifications
CPU
Atheros AR7241 400MHz network processor
Memory
32MB DDR SDRAM onboard memory
Boot loader
RouterBOOT
Data storage
64MB onboard NAND memory chip
Ethernet
Five 10/100 Mbit/s Fast Ethernet port with Auto-MDI/X, L2MTU frame size up to 2030
Wireless cards
Wireless Built-in 5GHz 802.11a/n 2x2 MIMO
Antenna
Two 7.5dBi (+/-1dBi) omni with different polarities (ch0 horizontal, ch1 vertical)
Extras
Reset switch, Beeper, USB 2.0 port, Voltage monitor, Temperature monitor
LEDs
5 programmable LEDs (Ethernetactivity by default), one power LED
Power options
Passive 9-30V PoE only. 16KV ESD protection on RF port
Power output
Supports PoE output on ports 2-5. Max current 500mA per port
Dimensions
368 x 125 x 55mm
Weight
520g
Operating temperature
-30C to +70C
Operating System
MikroTik RouterOS v5, Level4 license
Box contains

OmniTIK unit
Mounting bracket
Hose clamp
PoE injector
24V 2.5A power adapter
Wireless Specifications
Antenna
Two 7.5dBi (+/-1dBi) omni with different polarities (ch0 horizontal, ch1 vertical)
RX sensitivity
802.11a: -96 dBm @ 6Mbps to -80 dBm @ 54 Mbps
802.11n: -96 dBm @ MCS0 to -77 dBm @ MCS7
TX power
802.11a: 26dBm @ 6Mbps to 22dBm @ 54 Mbps
802.11n: 25dBm @ MCS0 to 19dBm @ MCS7
Modulations
OFDM: BPSK, QPSK, 16 QAM, 64QAM
DSSS: DBPSK, DQPSK, CCK
Included parts
| | | |
| --- | --- | --- |
| 24V 2.5A power adapter | Metal ring (one) | PoE injector |
Antenna Patterns: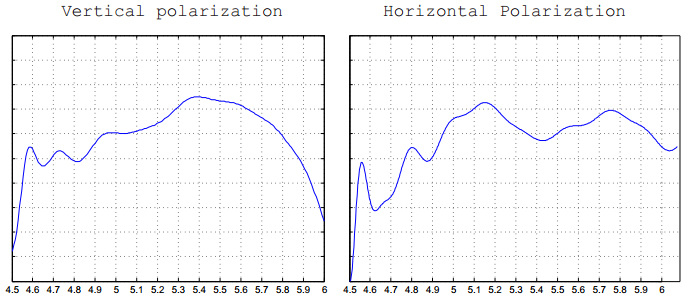 | | |
| --- | --- |
| Horizontal Azimuth | Horizontal Elevation |
| Vertical Azimuth | Vertical Elevation |
Pricing and product availability subject to change without notice.
MikroTik Products
MikroTik Wireless Systems
MikroTik OmniTIK UPA-5HnD
7.5dBi Integrated AP, 5Ghz Dual chain, 5xEthernet ports with PoE output
#OMNITIKUPA-5HND
Our Price: $119.00